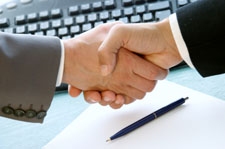 DNJ Web Creations
Our mission at DNJ Web Creations is simple: Give you the customer simply the best value for your hard earned dollar! We do that by creating a professional Web presence that highlights your business, do it at a reasonable cost, and in a timely manor.
If you have gotten this far then you already realize that you either need a Web site or your current site is in need of some updates. You could spend hours researching on why you need to have an online presence, but the simple fact is that consumers are spending more time and money on the Internet researching and buying products and services.
Take a look around at the services we offer, the client sites that we have already developed, and our customer testimonials. If you have further questions or require additional assistance, you may contact us via phone, email or by using our contact form.